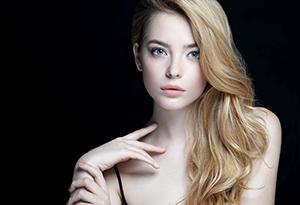 Ageing is a fact of life. Looking your age is not. The best foundation you can wear is glowing healthy skin.
Discover our treatments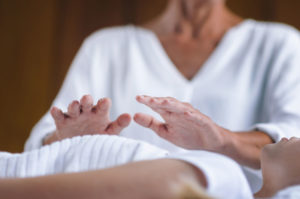 Wellness is the complete integration of body, mind, and spirit – the realization that everything we do, think, feel, and believe has an effect on our state of well-being.
Discover our treatments
Dr Philippe Hamida-Pisal
has risen to the ranks of celebrity-status, with features in The Sun, Daily Times, People Magazine, Aesthetic Journal and FACE magazine to name just a few. He also travels around the world as a speaker specialising in Non-invasive Aesthetic Medicine and the concept of beauty, regularly visiting Monaco, France, UK, Thailand, Russia, Singapore, China, Spain, Italy, Poland, Malaysia, Argentina, Peru, Chile, Colombia, South-Africa, Tunisia, Kuwait, Dubai and Lebanon.
We are committed to providing our clients with the highest level of quality and excellent results.
I was impressed by the professionalism and knowledge with which Dr Phillippe handled my clinic visits. I felt welcomed in his beautiful clinic and recommend PHP aesthetic wellness to all!
I have been a return client at PHP Aesthetic for the past 5 years and fully trust Philippe and his team with all my skin care needs. During my visits I feel safe, relaxed and informed, which is a testament to Philippe's true professionalism and care! I could not recommend him highly enough, look no further 🙂
Always the best treatments, very knowledgeable and given with the greatest of care! Can't recommend enough!
PHP is my go to clinic. Dr Phil is the best, I can always trust his opinion.
Dr Philippe is very professional, calm, attentive and applies high standards of hygiene - his experience in the field is clear and always great results. Thanks as always!
I've been visiting PHP Aesthetics for the past couple of years and have always had outstanding service and results. Philippe is fantastic and is my go-to person for any skin related topics or questions. I recommend PHP in the strongest terms - thanks for a great service!
Dr. Philip Hamida-pisal is an incredible doctor. His expertise, compassion, and dedication to patient care are outstanding. I highly recommend them to anyone seeking exceptional medical care.
I trust Philippe 100%. He's always had a very natural approach to my treatments, suggesting micro-needling and mesotherpay before any other interventions, which I'm reaping the benefits off. My skins glowing and fine lines have disappeared. To top that off he's such a lovely guy, every appointment is a pleasure to see him
Dr Phillipe has changed my life with his treatment for Hyperhydrosis (underarm sweating). This is a treatment I've been having done every 3-4 months for the last 4 years at his stunning clinic in Harley Street. The treatment is pain free & quick and stops my underarm sweating completely (which is a miracle considering how much I used to sweat!!!). I wouldn't trust anyone else 🙂 Thank you and see you soon
I was recommended to Philippe through a friend who explained his approach was to be informative and not pushy about treatments. I was reassured as he was a doctor and I'm so pleased I chose him for my introduction to aesthetics as I wanted to remain natural, but enhance what I had. He was extremely kind and followed up with me afterwards. I felt nothing was too much trouble and I've visited him a few times now. I wouldn't hesitate to recommend him to my closest friends and family.
Contact Details
22 Harley Street (1st Floor), Suite 8, Marylebone, London W1G 9PL
+44 20 7580 9095
contact@phpaesthetic.com
Opening Hours
Monday-Friday
8:00 - 19:00